SCHANDA PARK – NEWMARKET, NH
Overview
Schanda Park is located along the Lamprey River in  downtown Newmarket. The park is heavily used for town events and includes a wide boat ramp. The park has a rip rap boulder shoreline which has, through the action of water, broken down over time. Parts of the park occasionally flood and lose stability. Newmarket hopes to build a more resilient park and address impairments, without losing park space.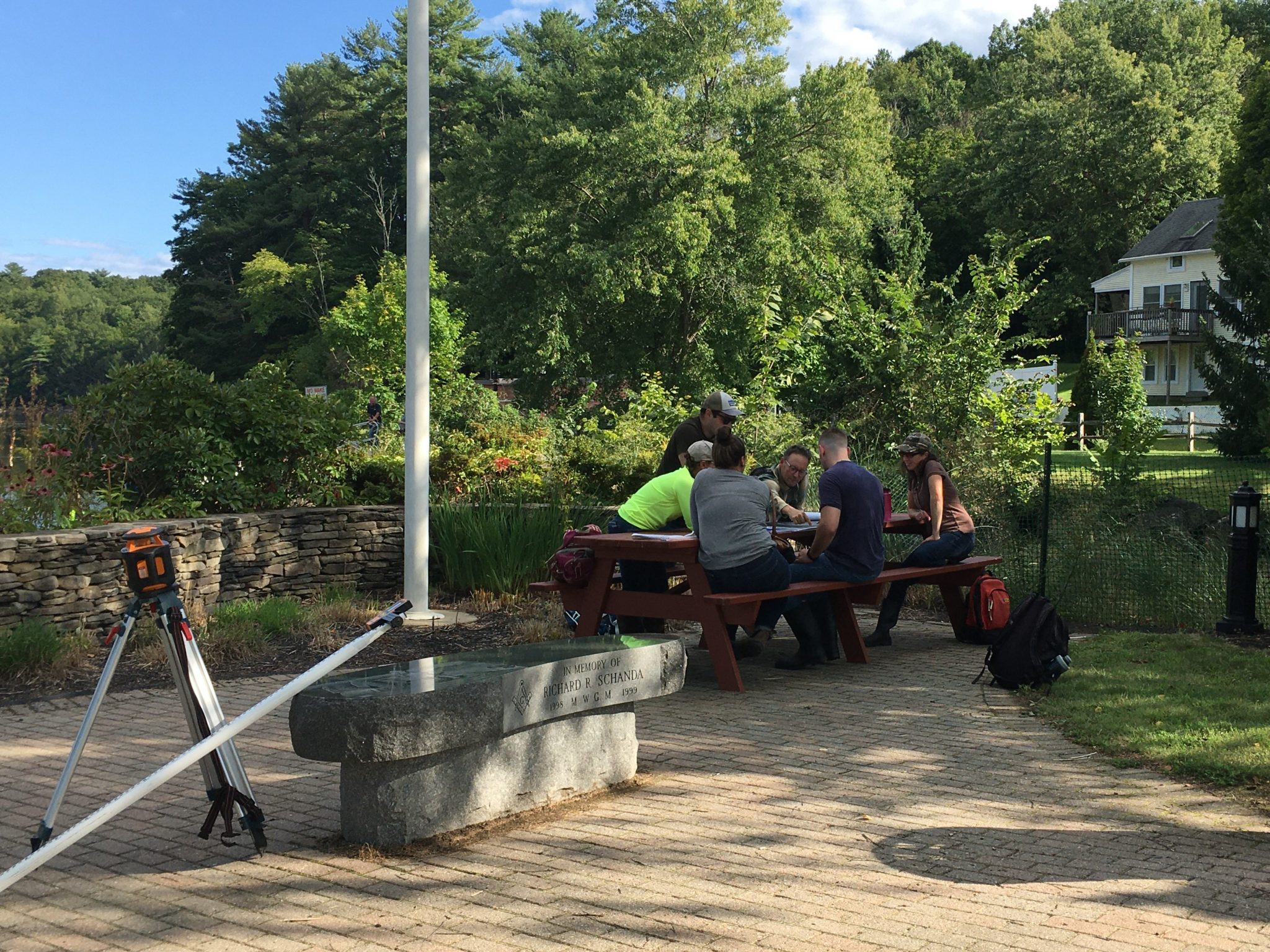 Disclaimer
The preliminary designs developed through the Great Bay Living Shoreline Project are meant to illustrate techniques to incorporate softer/green techniques into shoreline stabilization projects in coastal NH.  The preliminary designs are not final, have not been granted regulatory approval, and are insufficient for construction. Advancing preliminary designs through subsequent steps of project development will require assistance from an environmental consulting firm to finalize: site assessment, engineering designs, permit applications, and construction specifications.
Design Team Materials
Below are links to the team's design memo, design plans, recorded presentation given at the final GBLS workshop in April 2022, and suggestions and comments provided to the design team to push the project further.
Design Team
The Schanda Park Design Team was comprised of six professionals with backgrounds in engineering, ecology, and landscape architecture.
Tristan Donovan, P.E., ENV SP, Structural Engineer – Ports & Maritime Group, Jacobs
Jessica Hunt, Associate, Envrionmental Services – Stantec
Patrick McNally, Project Coordinator – ABB
Elizabeth Olliver, Ph. D., Senior Wetland Scientist, Wetland Group – Normandeau Associates, Inc.
Deanna Suzor, Ecological Horticulturist & Designer
Robert Uhligh, FLSA, LEED AP, CCS/CSI, VP of Landscape Architecture & Urban Design – Halorson, Tighe & Bond