Climate in the Classroom
Engaging the Next Generation of Climate Champions
 Build climate literacy among middle- and high-school students in New Hampshire
 Support teachers in integrating climate change in their classrooms
 Empower students to engage their family and community members in discussion around climate change
The Climate in the Classroom Program was piloted in 2016 by UNH Extension, NH Sea Grant, and Strafford Regional Planning Commission, in partnership with two 5th-grade teachers at Oyster River Middle School. The program was designed to engage both students and their family members in learning about climate change. Since then, the program has expanded through a two-day teacher training in June 2019, organized in collaboration with the Great Bay National Estuarine Research Reserve's Teachers on the Estuary (TOTE) program (learn more). UNH Extension, NH Sea Grant, and other partners have worked with teachers at three additional schools (Portsmouth Middle School, Lincoln Akerman School, Winnacunnet High School) to implement the program, and teachers at several other schools have also implemented the program independently.
 Receive periodic e-newsletters with updates about new materials, relevant resources, future training opportunities, and examples of the Climate in the Classroom Program.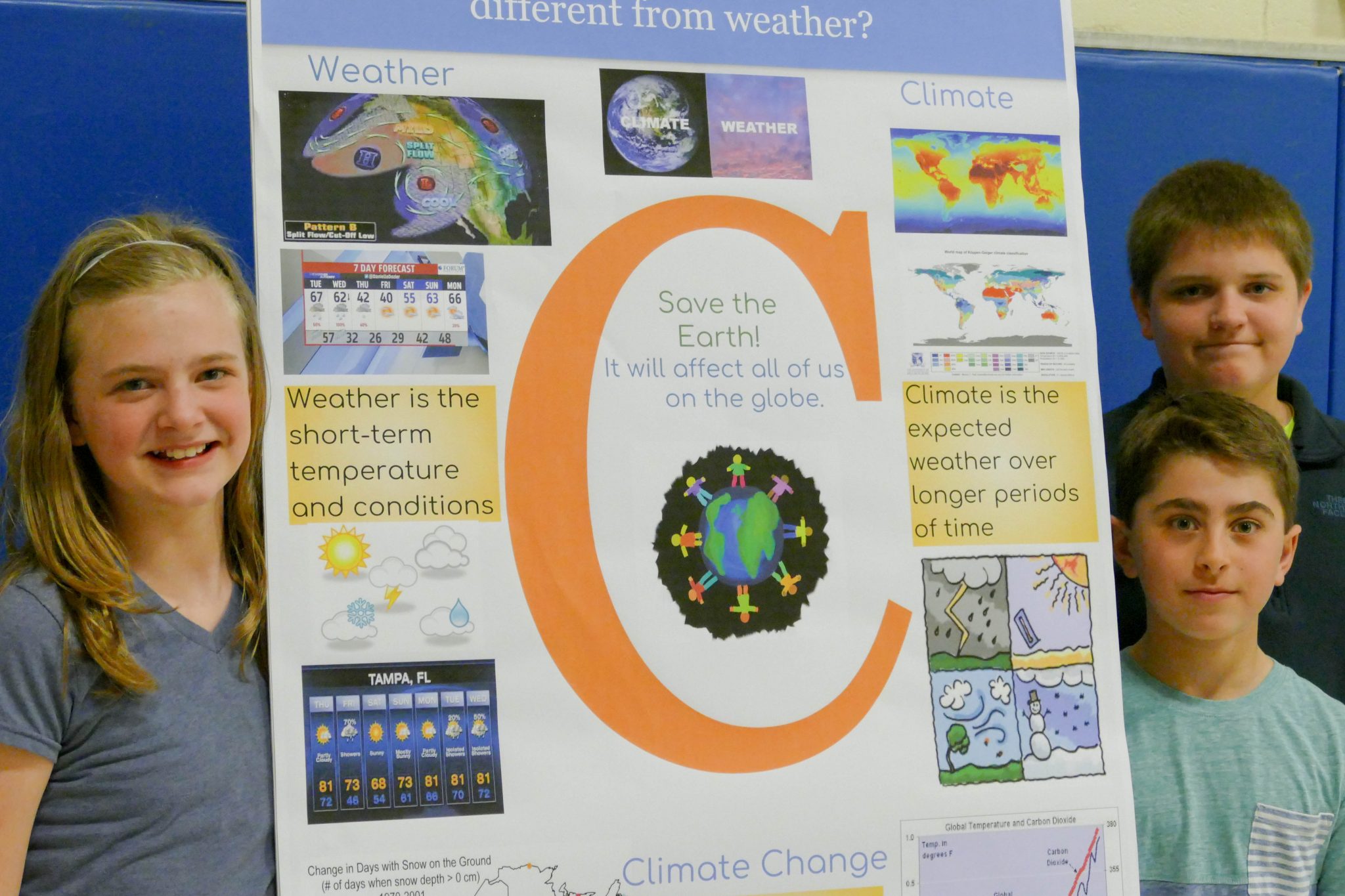 YALE CLIMATE COMMUNICATIONS PODCAST: THESE KIDS ARE TEACHING THEIR OWN PARENTS ABOUT CLIMATE CHANGE
Download the climate in the classroom materials & resources
Please fill out the brief survey by clicking on the "DOWNLOAD" button below. At the end of the survey, you will find a link to download the electronic materials for the Climate in the Classroom program:
What's in the climate in the classroom binder?
A.   Climate Change Unit Plan and Supporting Materials
CLIMATE! questions description
Climate in the Classroom activities summary
Sample unit plan calendar
Unit Plan: Grade 5
Unit Plan: Grade 8
Pre- and post-evaluation examples
B.   Climate in the Classroom Overview Presentation (powerpoint slides and talking points outline)
C.   Activity 1:   Storm Preparedness Questionnaire
D.   Activity 2:   Climate Matching Game
E.   Activity 3:   CLIMATE! Posters
F.   Activity 4:   Resilient and Sustainable Buildings
G.   Activity 5:   Shifting Shorelines
H.   Activity 6:   Art and Writing
I.   Activity 7:   Climate Café
J.   Additional Resources
K.   Climate Change 101 Presentation (powerpoint slides) by Sherry Godlewski and Steve Miller
These materials will be updated periodically as needed. Watch this space for future updates. In addition, if you fill out the survey above, you will receive notifications when updated materials are available.
(Last updated August 2019)
Have you used the climate in the classroom resources?
Please let us know how it went! Fill out the survey below to provide feedback. Your input is vital to help us continually improve the program and track its reach.

Calendar
Upcoming Climate in the classroom Events
Spring 2020 climate in the classroom culminating PRESENTATIONS
Winnacunnet High School
Details
The Winnacunnet AP Environmental Studies class has been working on the Climate in the Classroom program remotely during this public health crisis. Stay tuned for a post here to check out their Resilient and Sustainable Building designs! 
Teachers implemented the program
Schools where the program has been implemented
Teachers from 11 schools Trained at 2019 TOTE program
Students have participated in the program
Family & Community Members Engaged at culminating events
Climate in the Classroom Map
A Word
From family members
This presentation is giving me a new perspective on saving energy and being more aware
The students were excellent presenters. They are becoming climate experts.
Very impressed by your learning and public speaking! I didn't realize the importance of coral reefs!
I didn't realize how many sources for CO2 emission measurements there were. Great work! A lot of effort really pays off!
Wow! What an informative evening. Thanks for calling attention to this very important issue.
When I saw [my student] presenting all by himself I was more than proud of him…I learned a lot last night and it's very exciting to see these young minds working together to find solutions!
-comments from family members who attended Climate in the Classroom culminating events 
A Word
From TEACHERS
The binder and all the links are incredible – I love how everything will be online.
Such a wide and interesting variety of activities.
The compilation of information in the binder is wonderful and user-friendly.
Will be able to incorporate some activities/lessons into ecology unit. Thank you!
I feel like I was given a lot of tools and materials that I can transfer to my classroom.
-comments from teachers who attended the Teachers on the Estuary Training in 2019
Click on the images below to read more about past programs
The following people provided invaluable input, assistance, and feedback in the development and improvement of the Climate in the Classroom Program:
Sherry Godlewski, NH Department of Environmental Services
Chris Hall and Dave Montgomery, Oyster River Middle School teachers
Kelle Loughlin and Colleen McClure and other NH Fish and Game Department/Great Bay National Estuarine Research Reserve staff
Julie LaBranche, Rockingham Planning Commission
Abigail Lyon, Piscataqua Region Estuaries Partnership
Kyle Pimental, Strafford Regional Planning Commission
Mark Wiley, NH Sea Grant
All of the other teachers who have implemented the Climate in the Classroom Program to date
Get In Touch
PROJECT LEADS: Amanda Stone (UNH Extension) and Lisa Wise (NH Sea Grant Extension)
CONTACT: Lisa Wise, Climate Adaptation Program Manager
Location: Nesmith Hall 224, 113 Main Street, Durham, NH 03824
Telephone: (603) 862-2356
Email: Lisa.Wise@unh.edu
Funding
This project was funded, in part, by NOAA's Office for Coastal Management under the Coastal Zone Management Act in conjunction with the NH Department of Environmental Services Coastal Program.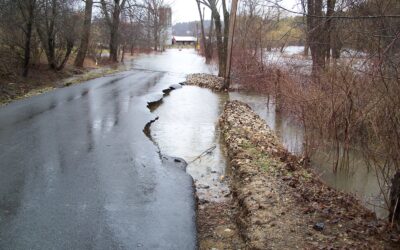 June 29, 2023 | Madbury and Rollinsford