From hikes and cleanups to fieldwork, CAW members got outside for earth day
We find ways to celebrate the Earth every day, but here are some ways CAW members celebrated the official Earth Day in 2021.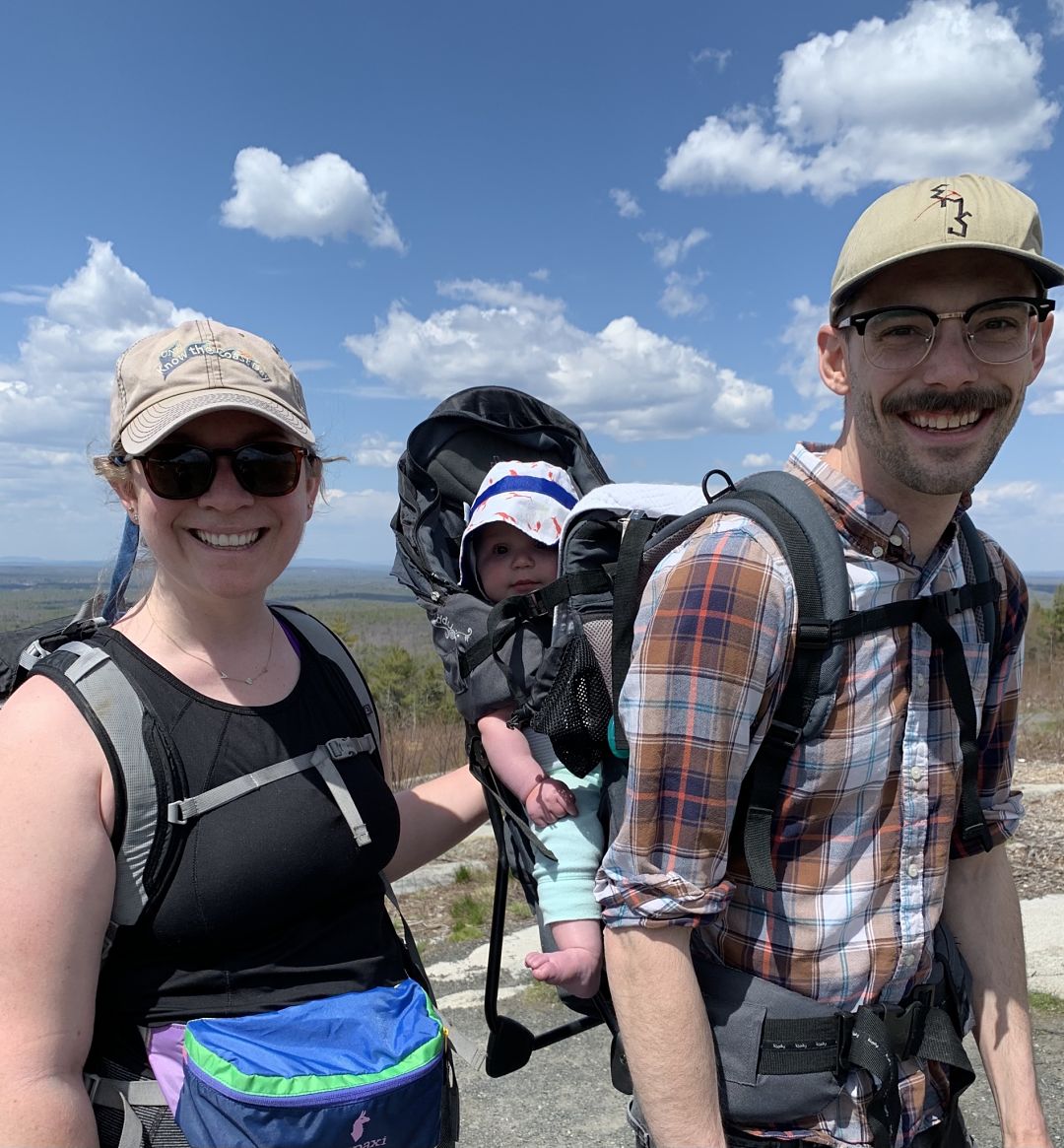 CAW co-chair Abigail Lyon (Piscataqua Region Estuaries Partnership) celebrated Earth Day with Avery's first hike up Mount Agamenticus. They're not sure what she liked more, the pinecones, sticks, or all the puppies we saw on the trail. It was such a hit they're already planning our next trip –Blue Job Mountain in Rochester!
Kyle Pimental (Strafford Regional Planning Commission) was furthest afield, sending in Earth Day photos from Puerto Rico. Despite very little physical activity this winter due to the quarantine, Kyle and Megan were able to hike the six mile loop trail to tag Monte Britton and El Yunque peak with relative ease and only exchanged a few curse words.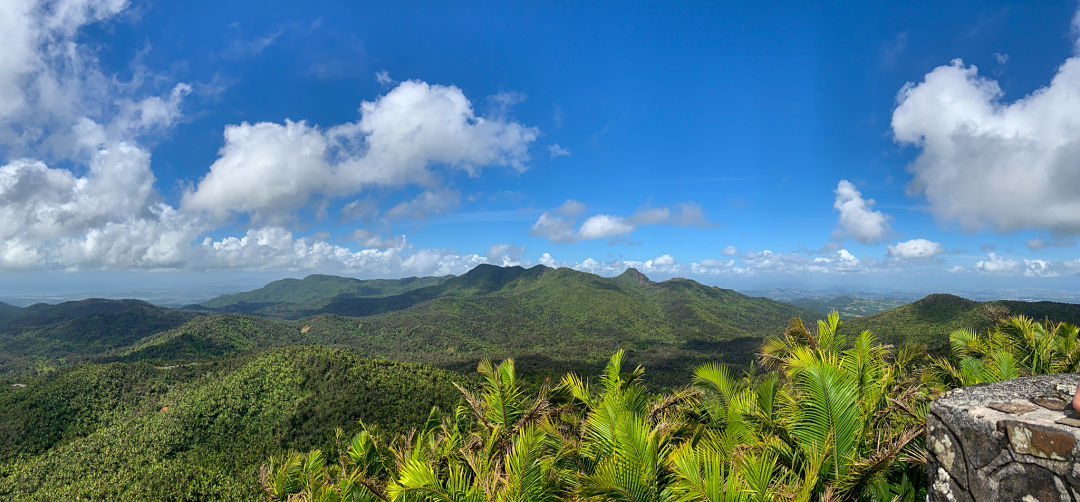 Julia Peterson (NH Sea Grant Extension) and her family were also at Mount Agamenticus, participating in a Mount Agamenticus Community Work Day clean up in honor of Earth Day.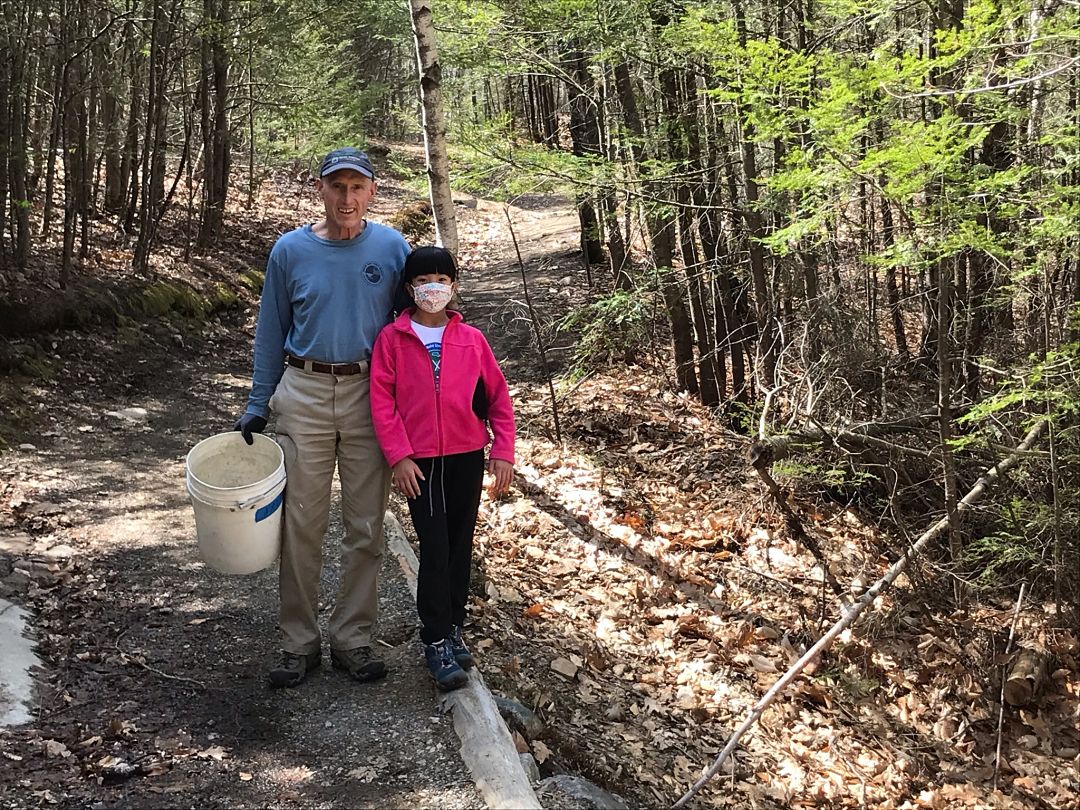 Ben Sweeney (NOAA Coastal Management Fellow with the NHDES Coastal Program and PREP) joined fellow seacoast residents at Traip Academy for an Electric Vehicle Fair hosted by Kittery Adult Education. The event provided a great opportunity for Ben and many others who are interested in going electric to learn from experts about different makes and models, charging stations, financial incentives, and much more!

Melissa Paly (Great Bay-Piscataqua Waterkeeper) spent part of Earth Day getting the boat ready for another season on the water.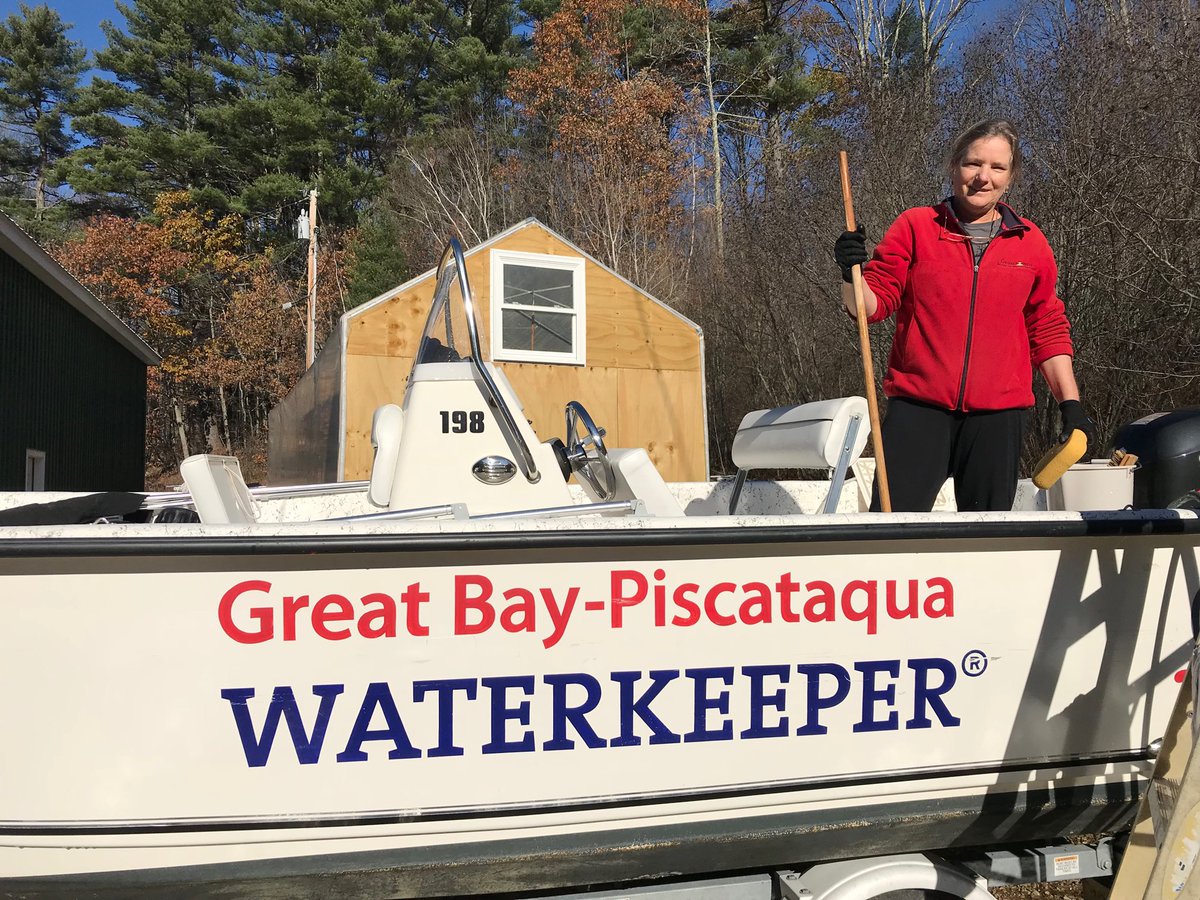 David Burdick (UNH, Jackson Estuarine Lab) – Each spring I take a walk to Peirce Island in Portsmouth and measure the regrowth of salt marsh perennial plants. I have been doing the same measures on one day each spring for the past 16 years or so. One of these years I will measure plants at the site every week to get an idea of the growth curve for each species. Then I hope to be able to go back in time and see whether or not the plants have begun to emerge earlier in the spring as a result of global warming. This year I was enveloped by a snow squall!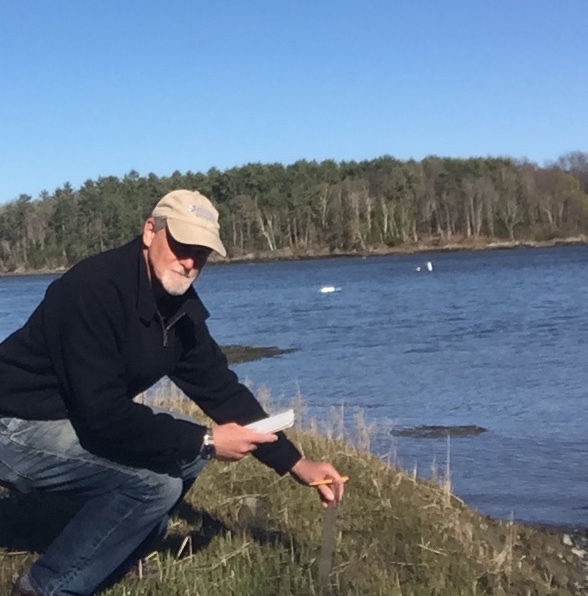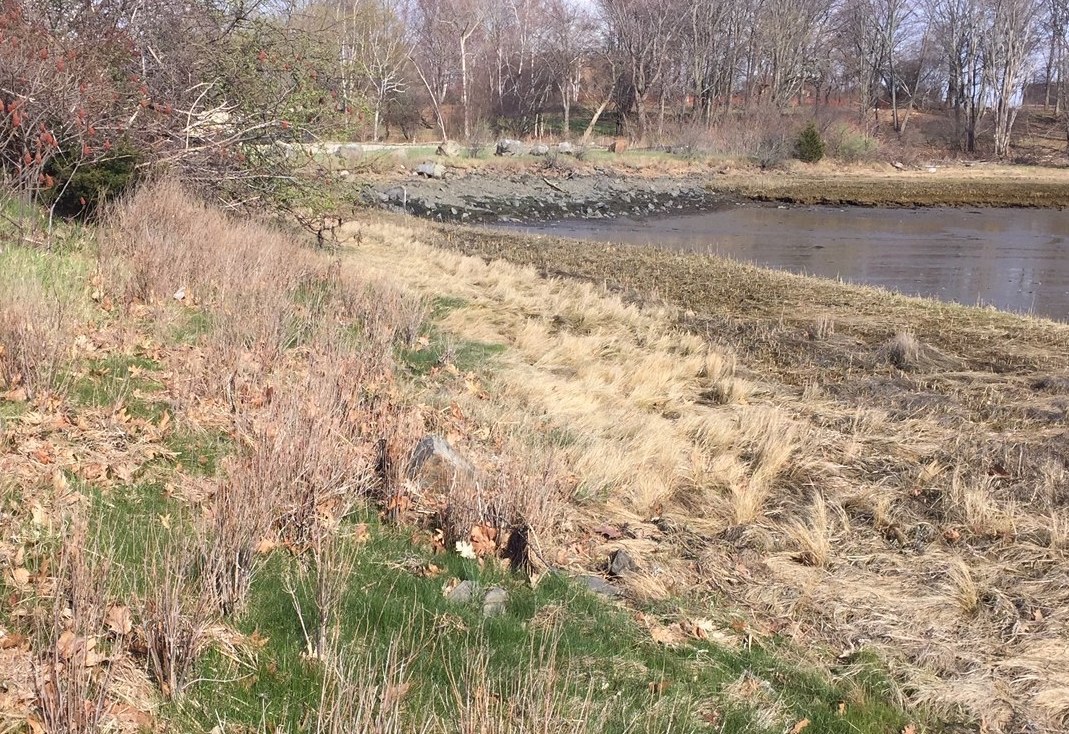 Kirsten Howard (NHDES Coastal Program) joined NHDES Commissioner Scott to visit the living shoreline along the tidal portion of the Oyster River at Wagon Hill Farm in Durham. The first of its kind in NH, this project was designed specifically to reduce erosion, replace salt marsh habitat, improve shoreline appearance, and accommodate salt marsh migration resulting from sea-level rise. Finished in early 2020, the project will be monitored by the Town of Durham and UNH over the next five years to determine the suitability of the design and whether adaptive management strategies are needed.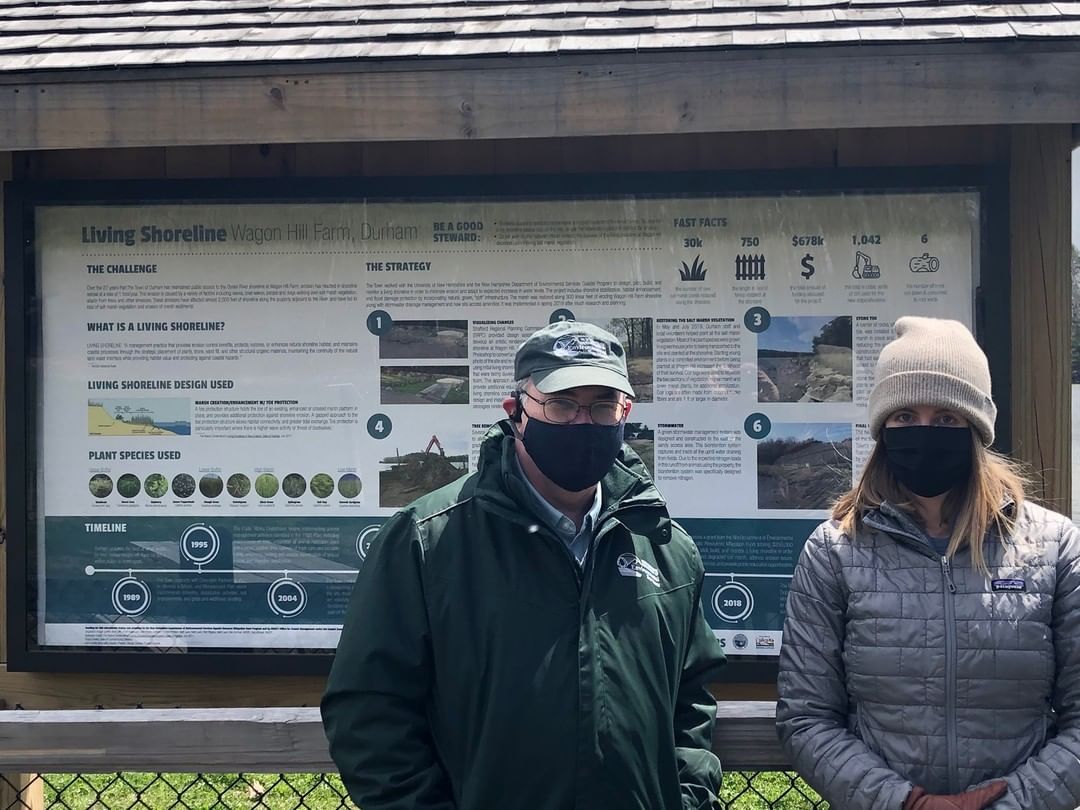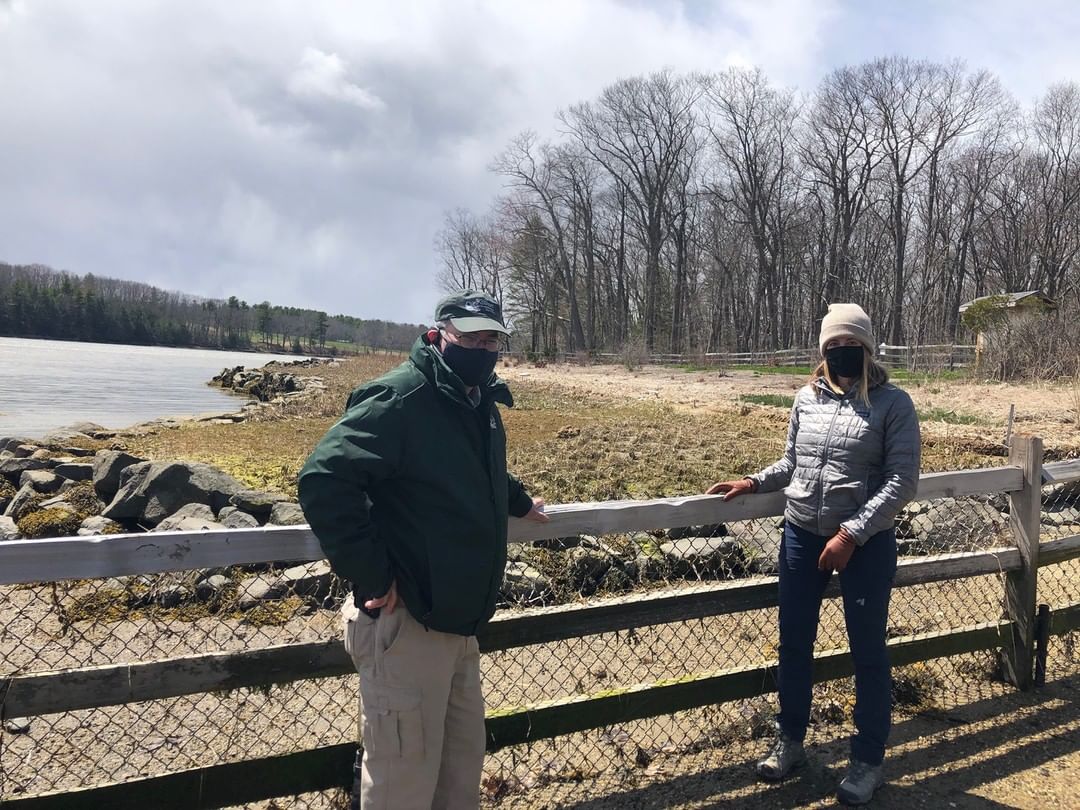 Lisa Wise (NH Sea Grant Extension) participated in a roadside cleanup hosted by the Eliot Conservation Commission – over 30 people participated, collecting at least 50 bags of trash!